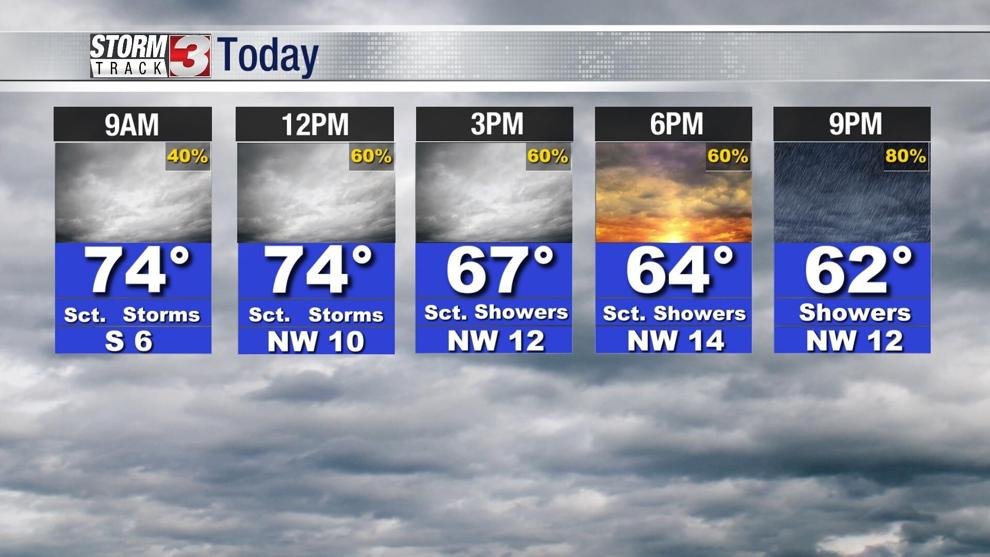 WSIL -- Today is the day. A strong cold front will arrive bringing showers and t-storms along with a sharp cool down.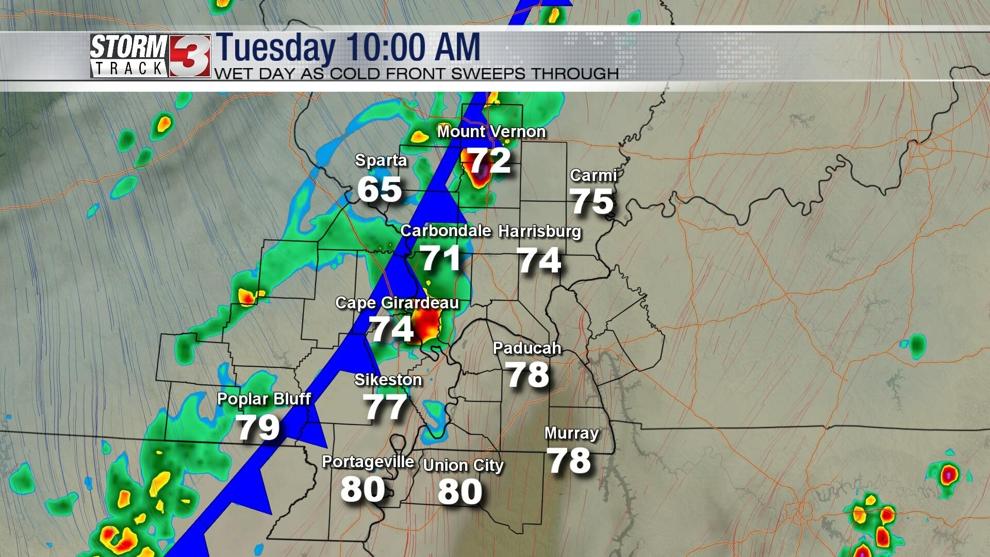 Southeast Missouri along with areas of southern Illinois west of I-57 are most likely to be impacted by showers and t-storms through sunrise this morning. Severe weather is unlikely, but some of these storms will produce very heavy rain and quite a bit of lightning.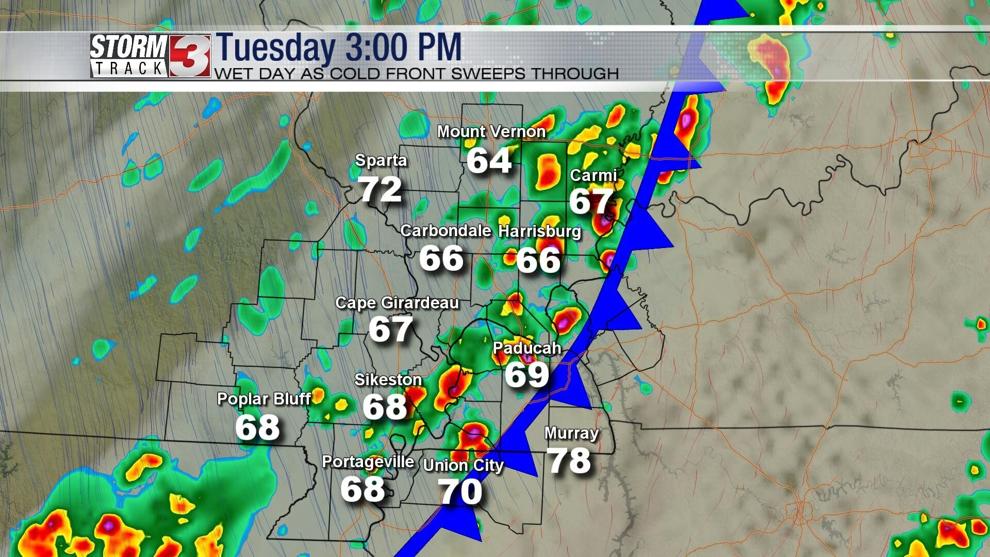 Ahead of the front, temperatures will be in the low to mid 70s this morning with humidity running high. As the cold front works in by mid to late morning across southern Illinois, winds will turn to the northwest and temperatures will begin to slip back into the upper 60s by late afternoon.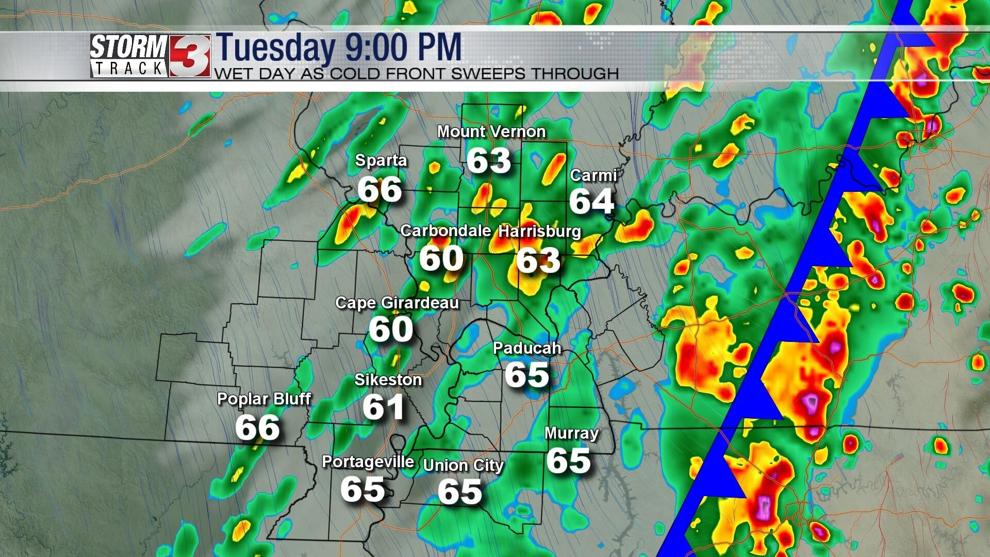 Behind the front, more showers are likely to develop this evening and become fairly widespread, especially in southern Illinois and western Kentucky.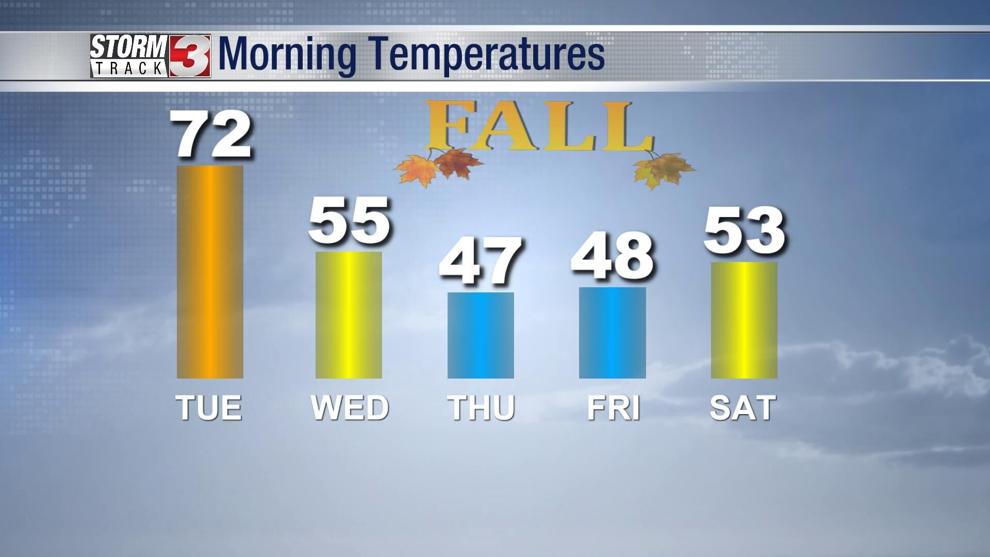 By Wednesday morning, temperatures dip into the mid 50s. A few showers are likely to linger through at least sunrise Wednesday, especially east of I-57 in southeastern Illinois. The cloudy skies and strong northwest winds Wednesday will bring a fall-like chill with highs only in the upper 60s and lower 70s.
For the first time since late May, temperatures will dip back into the upper 40s Thursday morning. Sunshine will return Thursday and stick around through the weekend as highs gradually climb back into the upper 70s.