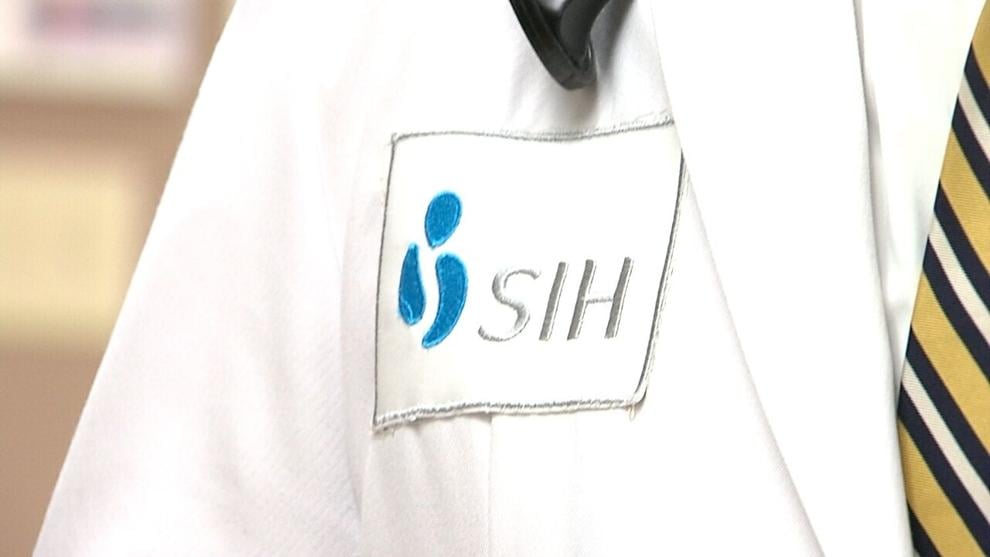 WILLIAMSON COUNTY, Ill. (WSIL) -- Southern Illinois Healthcare's vaccine mandate is getting pushback from a local nurse and a former nursing student.
In a phone interview with News 3, the nurse wished to remain anonymous because she works at a clinic that recently merged with SIH. The woman applied for a religious exemption to the vaccine but was denied.
"My [human resources] director was the one who sent me the email stating that I was denied," the woman said. "I asked her for a response. She said she was not given one."
The woman says SIH has changed the deadline to get the first COVID-19 shot numerous times, the latest deadline being September 28. She has until then to get her first COVID-19 shot or she'll be fired.
"I'm not an anti-vaccine person. I'm not willing to accept this one at this time," the woman said.
Former nursing student Holli Patterson says this is an issue that 'a lot of nurses don't agree with'. Patterson was two weeks into her practical nursing program and seven classes away from completing her Bachelor of Science in Nursing when the mandate came down.
Patterson says the vaccine went against her religious beliefs so she opted to apply for religious exemption. But Patterson says she was never given the chance.
"If we have previous vaccines in our record... we were not going to be qualified to get a religious exemption," Patterson said. "No matter what vaccine you got before that you should be given that right. And my Constitutional right was taken away from me."
Students at JALC nursing programs utilize SIH facilities and adhere to its policies. A school spokesperson says they have no knowledge of any religious exemption requests being made but could not comment on Patterson's situation.
Patterson dropped out of the program on August 24, the same day she buried her grandfather, a victim of COVID-19.
"Seeing the nurses treat him the way they did was really hard because I wanted to be that nurse to take their place and do a better job," Patterson said. "I had to make that choice to either continue on with my future and throw away what I believe, or stand up for what I believe in and tell them that this mandate is not okay."
"Do you have any regrets about your decision?" News 3 asked.
"No because I know God has a better plan for me," Patterson said.
Last week, the non-profit group Liberty Counsel accused SIH of "unlawfully discriminating against some while treating others favorably, despite the employees submitting the required documentation of their sincerely held religious beliefs." The group threatened legal action if SIH did not reverse course.
News 3 reached out to the Liberty Counsel for comment but have not heard back.
SIH released the statement below in response to the Liberty Counsel's letter:
"A panel of physicians and other experts, including spiritual care, reviewed each application for medical and religious exemption in its entirety with the utmost respect. While not everyone who applied received an exemption, SIH did grant medical and religious exemptions during this rigorous review process."