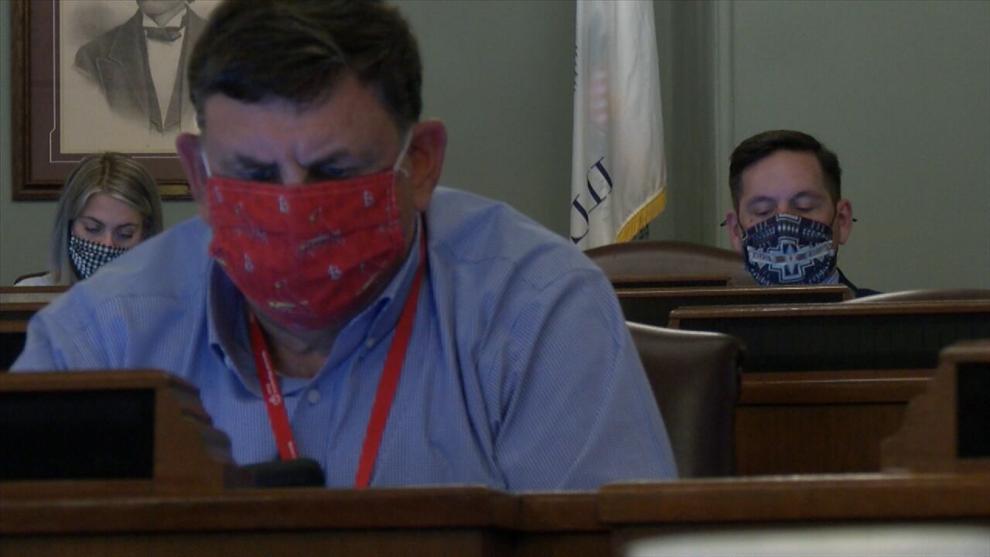 (WSIL) -- The Illinois House Redistricting Committee is gathering public input across the state on proposed congressional maps this week.
Just like legislative maps, congressional maps are redrawn every 10 years following the U.S. Census.
But Republicans on the committee remain skeptical about the remapping process.
Rep. Dave Severin (R-Benton) is on the committee and believes the public input won't amount to much.
Severin says he expects Democrats to once again keep Republicans out of map discussions. Severin pointed to the legislative maps that were signed into law by Gov. JB Pritzker last month.
"We've asked all along for the Democratic Party to be open and they're not doing that at all," Severin said. "We've asked for an independent commission. They didn't do that."
Republicans are still waiting to hear from the courts on a lawsuit filed against those maps. Severin says there are a lot of moving parts ahead of the Illinois veto sessions next week.
"Unfortunately all these moving parts are behind the scenes and we're left out of it", Severin said. "[It's] not what Illinois needs."
So far, no drafts of any proposed congressional maps have been released. Severin expects the maps to among the biggest topics at the veto sessions beginning next Tuesday.
The committee held its first public hearing last Friday in Chicago. More public meetings are happening across the state this week. Below is a list of the dates, times and locations of those meetings.
October 12
12pm: Plumbers Local 130, I-80 Frontage Road, Joliet, Ill.
October 13
12pm: Belvidere Recreation Center, 412 S. Lewis Ave., Waukegan, Ill.
October 14
10am: Room 114, Capitol Building, Springfield, Ill.
12pm: Auditorium, Peoria Public Library, 107 NE Monroe St., Peoria, Ill.
October 15
2pm: National Corn to Ethanol Research Center, Southern Illinois University Edwardsville, 400 University Park Dr., Edwardsville, Ill.