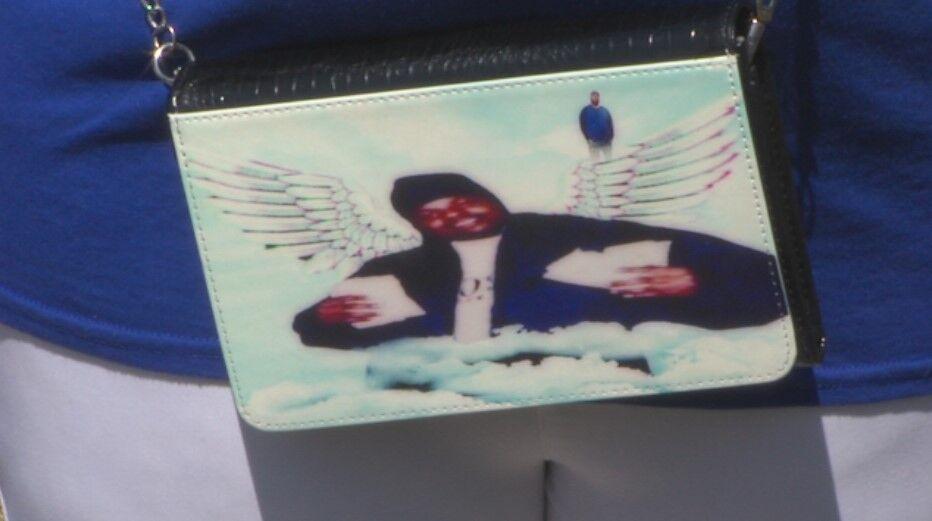 CARBONDALE, Ill. (WSIL) -- Regina Wilson walked to the front of her mother's house on Robert A. Stalls Avenue to fix her brother's memorial.
In front of the memorial are dark spots that used to be the blood of Jamonte Allison, Sr. On August 17, 2020, he was shot where the memorial stands and later died at a hospital.
Wilson and her family redecorate the memorial every holiday, on Jamonte's birthday and on the day he died.
"What's the hardest part about his loss?" The reporter asked.
"Coming over to my mother's house. Seeing his memorial. Holidays, birthdays, just missing my brother," Wilson said.
Jamonte enjoyed watching sports, including his favorite football team the Baltimore Ravens. Wilson says her brother was always willing to help and crack a few jokes. Sometimes he'd do it in another language.
"He was even bilingual. He spoke Spanish," Wilson said.
The men convicted of Jamonte's murder are Devale Johnson, Micah Williams and Victor Purdiman. Johnson is scheduled to be sentenced in January 2023. Williams and Purdiman will be sentenced later this month.
The only things left of Jamonte are his four grandchildren, four children, a memorial and the cemetery where he lies.
Justice, Wilson says, can't close the wounds from losing her brother.
"They still have a life inside of prison. Here we don't. We still have to think about my brother on holidays. It's still going to be a sad occasion for us because we don't have Jamonte here," Wilson said.
News 3 asked what Wilson would say to Jamonte if he were alive today.
"I love you and you will never be forgotten," Wilson said.