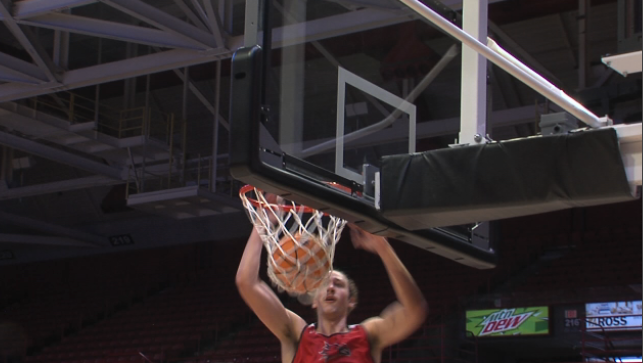 CAPE GIRARDEAU, MO (WSIL) -- For the first time since 2000 the SEMO Redhawks Basketball team will play in the big dance and this team could not be more excited.
SEMO won the OVC title on Saturday, and now the plan is to improve daily until it's time to play in front of a national audience.
The Redhawks returned to the court for the first time since winning the Ohio Valley Conference Championship over the weekend.
The lights get a whole lot brighter when March Madness begins and so does the pressure. This team did just win 4 games in 4 days.
SEMO Head Coach Brad Korn is a former Saluki player and Assistant Coach. He will make his 10th appetence in the NCAA tournament when the red and black take the court next.
Coach Korn says he will do everything he can to get his guys ready, but it all changes once the game starts.