CARTERVILLE (WSIL) -- It has been a fairly quiet day, but the winter storm is still expected to arrive this evening. If you need to run any errands, you may want to get those wrapped up this afternoon.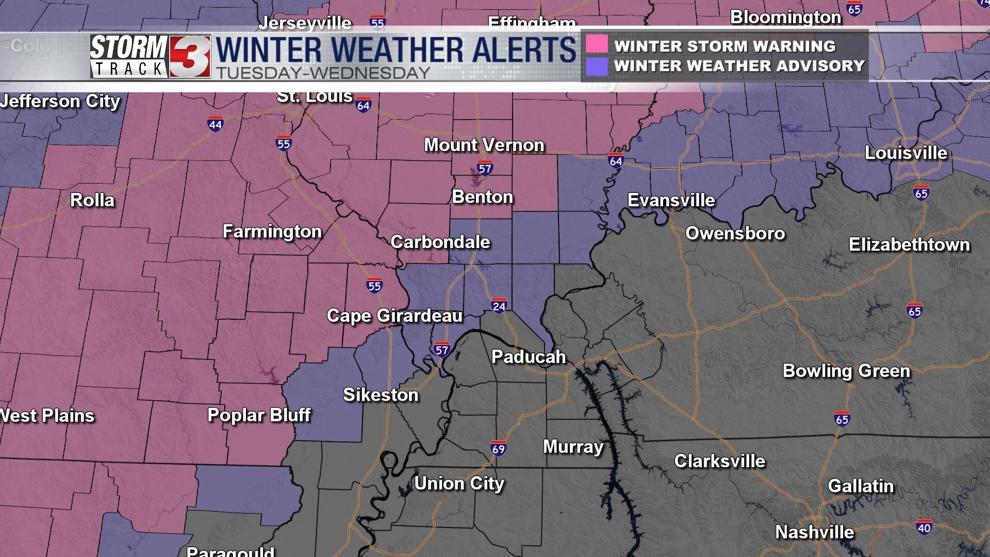 A Winter Storm Warning and Winter Weather Advisory have been issued for parts of southern Illinois and southeast Missouri, from 6 PM tonight until noon on Wednesday. 
By 5 PM rain will begin moving into southeast Missouri and pushing northeast through the region. While rain is expected initially, dropping temperatures will allow for the transition to snow. The switch to snow will begin in southeast Missouri first, as early as 9 PM. It will then move into southern Illinois.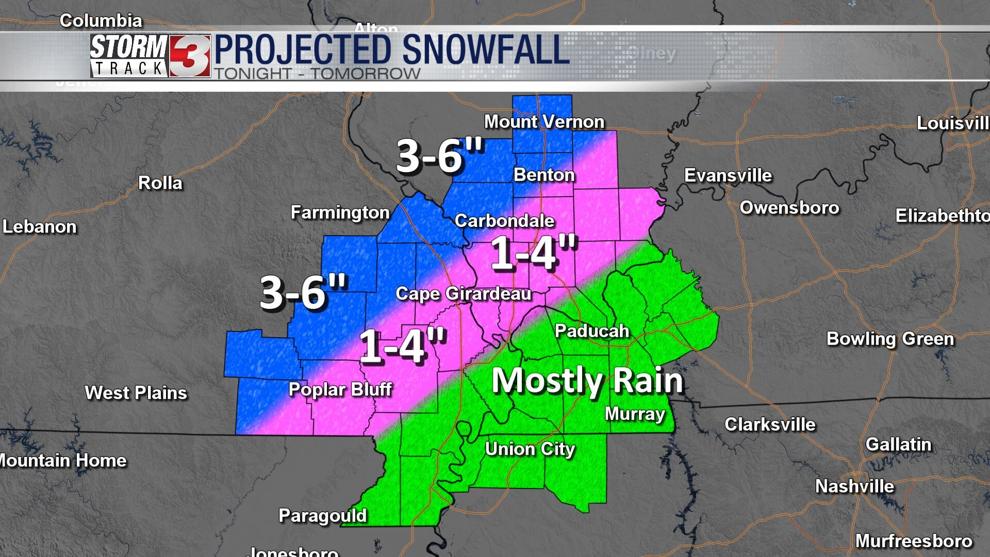 The uncertainty remains in how much snow will fall between these two regions. This is a tricky forecast with the cutoff from rain to snow being very sharp. Harrisburg may only receive 1-2" of snow while Marion may be closer to 2-3".
By late morning Wednesday, the heaviest snow will be moving east of the region. A few pockets of flurries and light rain will be possible through the afternoon but nothing substantial.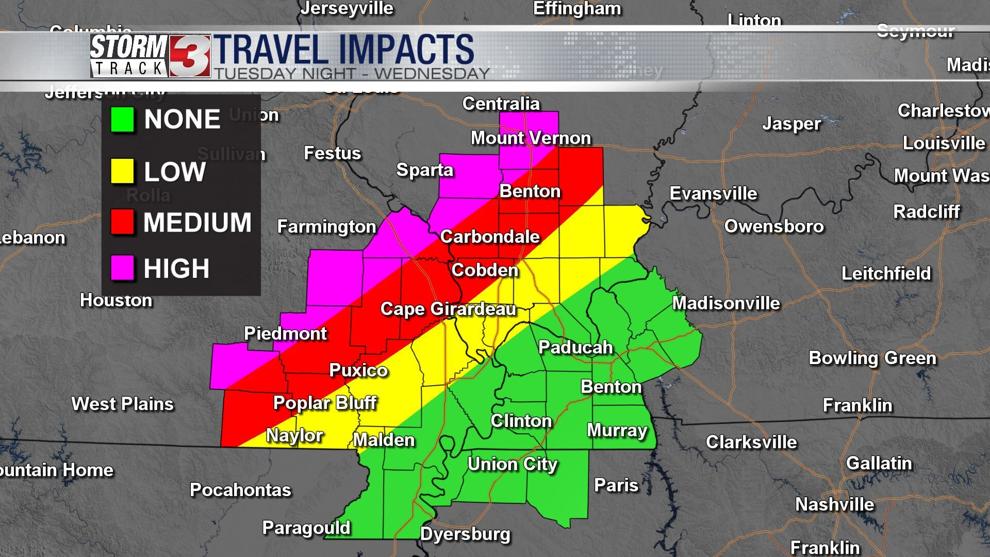 Depending on your location with respect to the region, you may want to allow yourself extra time heading out the door Wednesday morning. Wet slushy roadways will likely impact the morning commute, before improving by the afternoon. 
Any snow accumulation should be short lived. Temperatures climb back into the 40s to end the week and near 50 by the weekend.