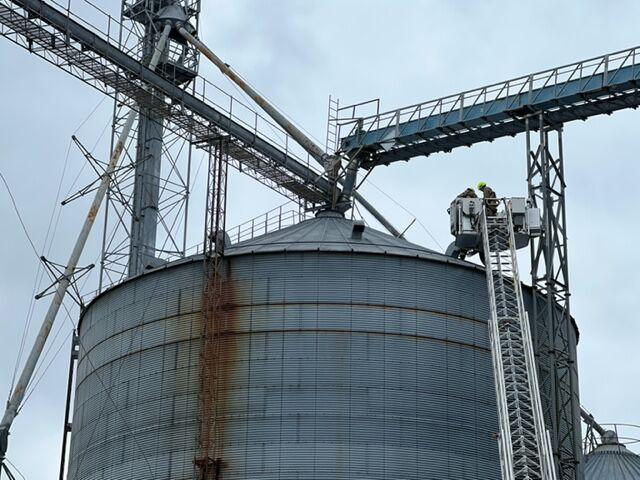 WALTONVILLE, IL (WSIL) -- A grain bin fire in Waltonville, Illinois, reignited Tuesday night.
The Benton, Illinois Fire Department confirms to News 3 they are on scene as of 8:30 p.m. They could not share more details as of Tuesday night.
The original information on the fire from Monday, March 13 can be found below:
---------------------------------------------------------------------------------------
ORIGINAL STORY FROM MONDAY, MARCH 13:
WALTONVILLE, IL (WSIL) -- Multiple crews are at the scene of a grain bin fire in Waltonville Monday morning.
Crews started arriving in Waltonville around 10 a.m. and are still on scene as of Monday afternoon.
Of the multiple surrounding agencies assisting with mutual aid, Mount Vernon Fire Department sent a crew there as well.
Mount Vernon Fire Chief Kevin Sargent tells us it happened at the FS Grain facility on Hirons Street.
He said there is a working fire inside one of the grain bins. Crews are working with the grain company to get the grain out of the bin so they can extinguish the fire.
We have a crew on scene and will update this story as more details become available.