Waves of storms will move through the region as cold air displaces our recent warm spell.  Storms producing locally heavy rain and lightning will increase during the overnight hours and will be focused in our western counties.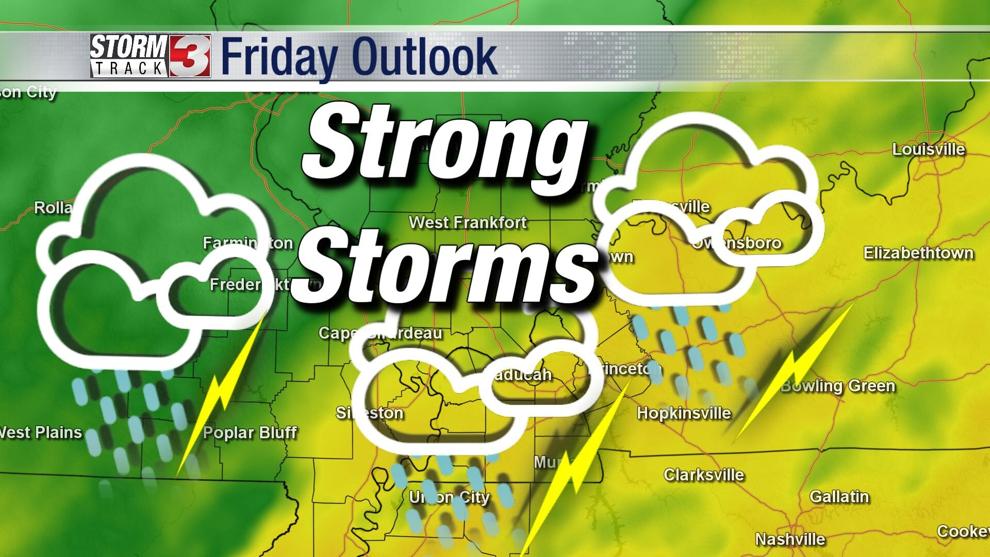 A lull in storm activity is possible Friday midday.  Strong storms are expected Friday afternoon and could produce damaging winds as they move through our southeastern counties. Severe weather is a possibility late in the day.
  Current projections suggest strongest storms should clear the region before HS football games kickoff but some delays are possible due to lingering lightning. I will have the latest forecast updates on News 3 WSIL.