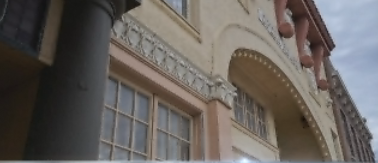 SESSER, IL. (WSIL) The Sesser Opera House will get $300,000 dollars in renovations.
"Almost everyone you talk to remembers comin here as a kid, growing up, different parts of their life, for one event or another," said Mayor Jason Ashmore.
The building, in its current form, was built in 1914. It was last renovated back in 1982. Since then, Mayor Ashmore says, not much else has been done.
"Over the years, we've been trying to do as much as we can to try and just upkeep it in working condition, but over the decades, previous to us, it as fallen into disrepair."
Everything from a leaky roof and ceiling, to broken tile in the entry way, to busted bricks and mortar, the building is in need of some serious repairs.
Sesser Alderman, Travis Zettler says, the recent award of $149,000 tourism match grant through the Illinois Department of Economic Opportunity outdid years of dedicated fundraising.
"I was overjoyed. The Board of Directors and I worked for years to try and raise as much funds as we could to try to achieve these goals. This is a huge blessing for us, and I feel very fortunate," said Sesser Alderman Travis Zettler.
Ashmore says, its not only good for residents of Sesser, its also about the bigger picture.
"Bring people from out of Sesser to Sesser, which helps the community as a whole. It's a philosophy to help the entire town," he said.