BENTON, Ky (WSIL) -- The Marshall County Kentucky Sheriff's Office arrested a suspect after a large manhunt Tuesday evening.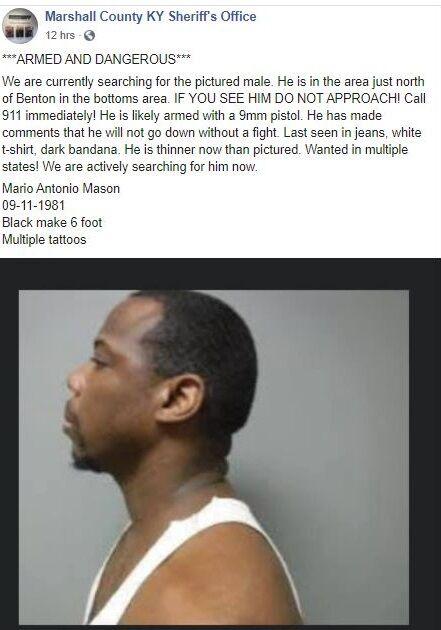 The sheriff's office posted on Facebook around 6 p.m. Tuesday evening to let the public know they were searching for Mario Antonio Mason, 40, in the area just north of Benton. Wanted in multiple states and considered armed and dangerous, an extensive search was conducted with the assistance of Benton Police, Marshall County Rescue Squad, Calloway County Fire, Ledbetter Fire, Kentucky State Police, Marshall County EMS, Marshall County Constable 2, and Marshall County Dispatch.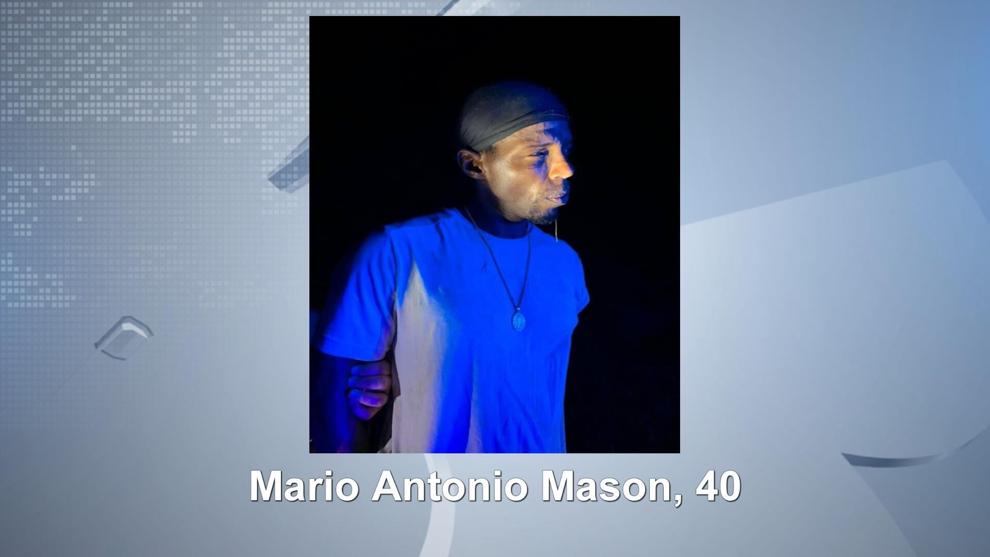 Just after 10:30 p.m., the sheriff posted that Mason had been taken into custody on I-69 between Benton and Draffenville.