(WSIL) -- It's only been a couple days since the CDC authorized Covid booster shots for every adult.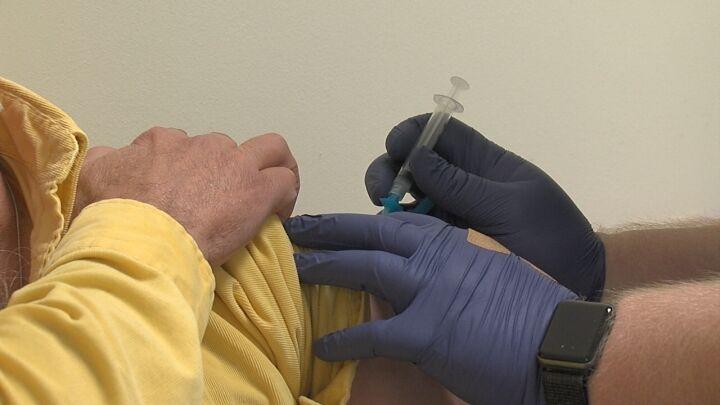 But a local pharmacy says more people have been in to get their shot, even for the flu vaccine.
News 3 spoke to a pharmacy in Herrin and Mt. Vernon and they both say they've seen a steady amount of people come in for their shot to prepare for the holidays and upcoming events.
Pharmacist David Mattingly from Herrin Drug says since the CDC recommended boosters for all adults, he says he's seen a variety of patients.
"We have seen a strong uptick in people coming, even at the 18-year-old age we have some coming in and we've also seen a lot of people coming in for their initial shot and not just the boosters," he said. 
He also says people are getting their flu shot the same day as their booster. To minimize reaction symptoms he recommends getting them separately, but understands if some don't have time.
Kim Wieter from Byrd-Watson Pharmacy in Mt. Vernon says they've seen about the same amount of patients and says getting your shots as soon as possible will give you better protection for the holidays.
"This last round that just got approved, it does take a couple weeks for that booster dose to be in full effect. Your body will start producing some antibodies right away to get the full effect of that vaccine, that booster dose...it's usually a couple weeks," she said. 
Mattingly says he's glad more people are coming in for their shot and he says they're happy to answer any questions if you're hesitant about the booster.
"I'm glad to see that people are embracing the science and getting vaccinated. I think this is the path to getting back to where we were," he said.
News 3 also asked if there's been any supply issues of at-home Covid tests and Mattingly says they haven't had any, but lots of people have been buying some.
Weiter says they haven't sold out, but expects that to happen after the holidays.