(WSIL) -- This Black History month, News 3 is digging deeper into our region's history. 
Darrel Dexter is a History teacher at the Egyptian High school, and before a student leaves his class, they learn that slavery existed in southern Illinois. 
"Most people my age will tell you that slavery existed in the south, and we were the Land of Lincoln - the great Emancipator," Dexter whose been an educator for 20 years explains. "We were the good guys as far as the slavery issue is concerned. "
However, he says, that's a naïve approach and it took years of research for him to come to that conclusion.
Dexter's interest peaked as a college student finding the 1820 census record for Union County listing male and female slaves.
From there, he visited courthouses in Illinois' 32 most southern counties finding old and forgotten records. 
Dexter, who is also the author 'Bondage in Egypt: Slavery in Illinois', found French settlers first brought slaves from West Africa to Illinois in the 1720's before it was a state.
When Northwest ordinance of 1787 became law, it made slavery and involuntary solitude illegal with a few exceptions. 
The first being punishment for crime and the next is the French were able to keep their slaves.
Dexter says many people found loop holes to the law in the form of the indenture servitude system.
"That told slave holders to bring the people that you enslave north to Illinois," he explains. "Then technically free them but put their mark on an indentured contract."
Those would often be for longer than the person's life expectancy, keeping them in service of their former master.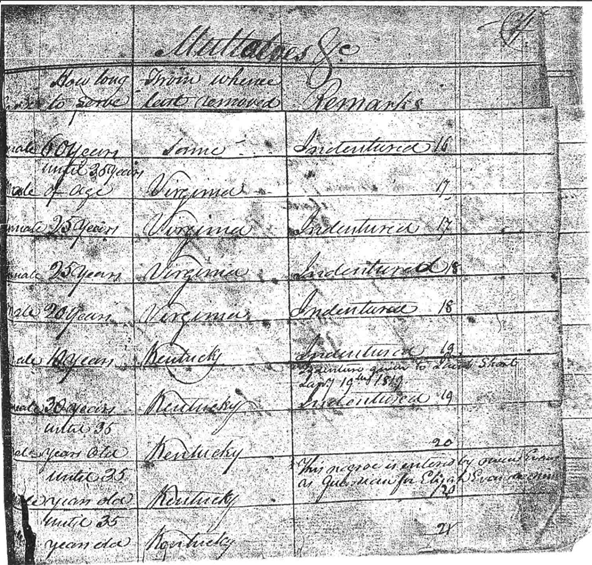 Dexter says indentured servants would work in all sorts of different industries including blacksmith, shoemaking, among others.
However, salt production in Gallatin County would bring slaves from slave states into southern Illinois.
"There were salt springs and the salt water would bubble up," he explains. "Even the Illinois constitution said it would be okay to hire slaves from Kentucky or other slave states to work in the springs."
Long after slavery ended, inequality still existed and many did their part to put that to a stop across the country and in the region.
Ida B. Wells Barnett - When an African American was lynched in Cairo in 1909, Barnett went to the city to investigate. She spent two days there and met with African American church leaders. Barnett returned to Cairo in 1924 when the Ku Klux Klan was holding a rally in the area and spoke to a woman's club in the city.
David Lansden - Lansden was the Cairo attorney for the NAACP. When the integration of schools was attempted in 1954, he was threatened and had rocks and garbage thrown at his home.  
Langston Hughes - Hughes heard about David Lansden and came to Cairo in May 1954 to meet him.  He called him "a courageous white man in Southern Illinois who believes in democracy, equality and racial decency.  It was my privilege to tell him how much I admire his courage and integrity.  Having seen Cairo, I can now never forget it--nor the stones that are still being thrown there for democracy."