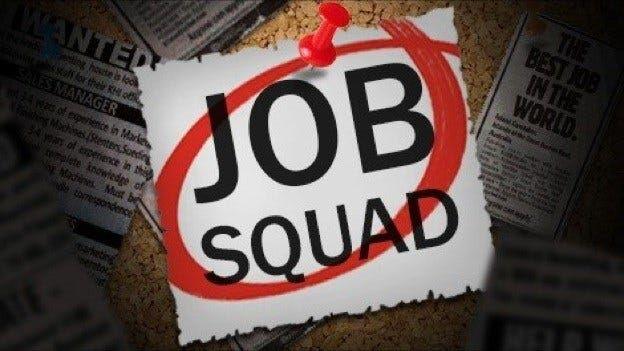 CARTERVILLE, IL (WSIL) -- More employment opportunities across the region are featured in this edition of Job Squad.
Aisin in Marion has immediate openings with the starting wage at $15/hour plus up to $1.00/hour more for previous manufacturing experience. Benefits include medical insurance, dental, vision, 401k, vacation, and 13 paid holidays each year. There's also a bonus of $0.50 for the second shift and a pay increase every six months for the first three years. Apply now online at AisinIllinois.com/careers. Again, applications with experience will get up to a year of credit on the company pay scale.
One Source Staffing is hiring in Centralia and Mt. Vernon. The company is looking for Kitchen Aide, Cooks, and Supervisors. For the kitchen position, text Centralia to (618) 855-1903. Food Shift Supervisors should send resumes to ajackson@wisestaffingroup.com. You must be COVID Vaccinated to work at the hospitals.
Little Caesars in Carbondale is looking for crew members to work part-time. Starting wage is $11.00 per hour and up. The company is offering a flexible schedule and advancement opportunities. Responsibilities include providing excellent customer service, cleaning work stations other assigned areas, and following Little Caesar's policies, procedures, and standards of conduct. If you are interested apply here.