MARION (WSIL) -- The owner of a local u-pick pumpkin patch want families to create lasting memories just like she did growing up.
Samantha Dahmer started The Patch in 2017 and keeps coming up with creative ways to make it bigger and better each year.
It sits on her husband's farm land but its the relationship with her mom, who has since passed away, that inspired her.
"Something they can make memories doing, something I grew up doing," she explains. "Family fun activities that I wanted to bring here to southern Illinois."
The Patch offers a variety of pumpkins including traditional orange for carving to white and blue, which are often left as is and used for decorations.
Although visitors can buy the pumpkin already picked off of pallets, they're also encouraged to go into the patch themselves to pick their perfect pumpkin.
"That sets us a part from other places," Dahmer says. "You can pick pumpkins out of the field."
In addition to pumpkins, The Patch also offers gourds, broom corn and other festive decorations.
Families can also spend some quality time together going on a traditional or haunted hayride.
Dahmer says the traditional hayride takes about 20 minutes, "there's a scavenger hunt as kids ride, so there's items for them to look out for."
Hayrides takes place throughout hours of operation and cost $4 per person, but haunted hayrides only take place on Saturday nights.
That means space is limited so a reservation is required, and the cost is $20 per person.
Proceeds from the haunted hayrides will go to Ambleside school of Marion.
"Our son goes to Ambleside school in Marion," Dahmer explains. "We love and support that school so much, so we just thought it would be a great way to give back to them.
A donation will also be made to Pittsburg Free Will Baptist Youth, where she and her family attend service.
"They are the volunteers that are going to be the scary people out in the wood," Dahmer says. "So by them volunteering, we're able to give back."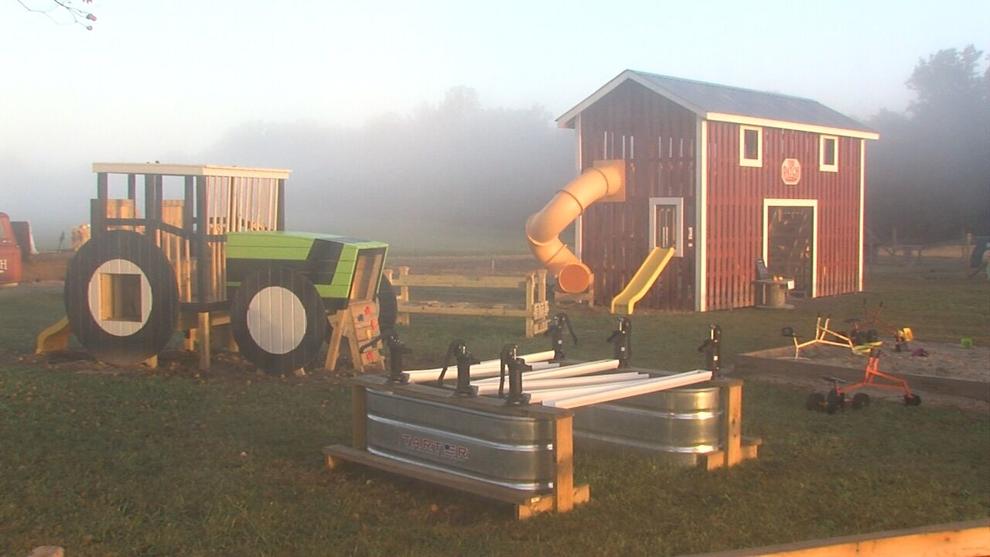 Before heading home, the kiddos can let out some energy at the children's play area.
It was built by Dahmer's husband and has a tricycle course, sand boxes, slides and more.
"We're focused on the close-knit for families," Dahmer adds about the experience she wants visitors to have.
The Patch is open Saturdays 10 a.m.- 6 p.m. and Sundays 1 p.m.- 6 p.m. and more information can be found here.
14656 Pittsburg Road
Marion IL, 62959
(440) 376-0160