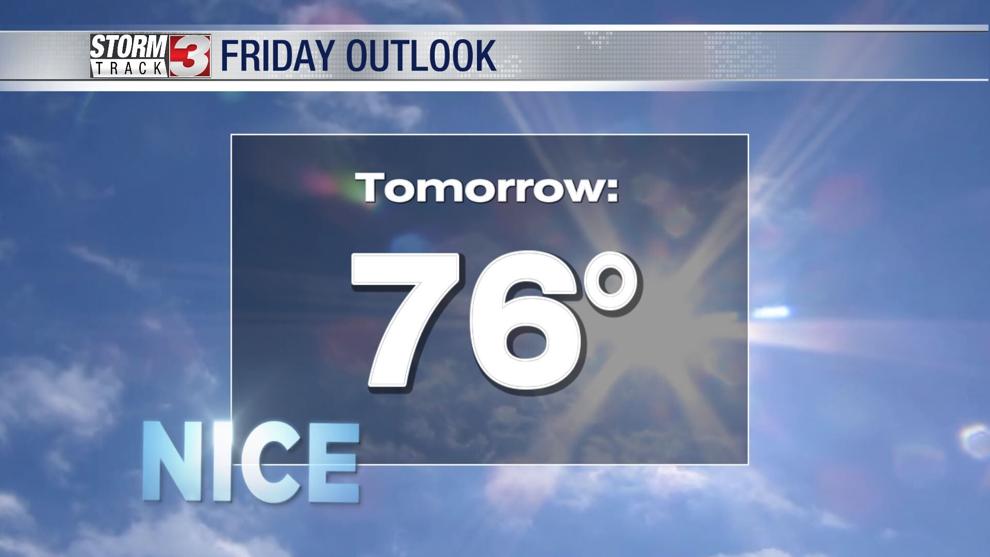 CARTERVILLE (WSIL) -- It was a nice day across the region. We saw plenty of sunshine with temperatures in the 70s and 80s. The clear skies will stick around overnight with lows dipping into the upper 40s and low 50s by Friday morning.
It may feel a bit chilly to kick off our Friday, with below average temperatures and low humidity. However, it will likely be the pick day of the week. The humidity will continue to drop, and high temperatures will top out in the mid to upper 70s. 
Not much is expected to change through the weekend. Both Saturday and Sunday will bring a few more clouds, but some sunshine as well. High temperatures will stay seasonable, topping out near 80 degrees. 
Temperatures warm slightly into Memorial day, back into the low to mid 80s. It should be nice for any outdoor events.
The heat really cranks up by the middle of next week. Some could see the first 90 degree temperatures of the season.