CARBONDALE (WSIL) -- Two arrests have been made in connection to the murder of Ashley Curtis.
39-year-old Curtis was discovered deceased in a residence in the 400 block of East College Street in Carbondale on May 9, 2022.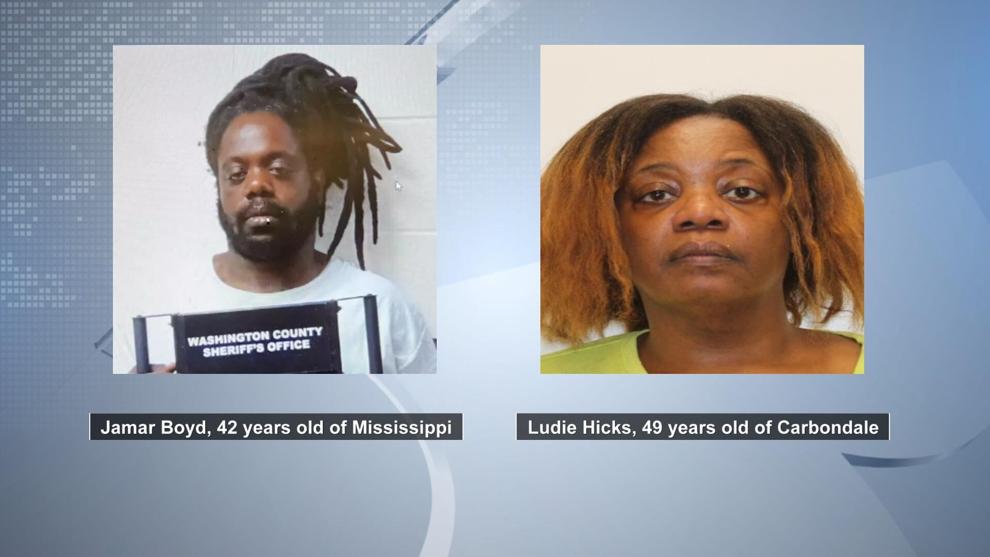 An investigation conducted by the Carbondale Police Department led to an indictment in Jackson County of Jamar Boyd, 42 of Hollandale Mississippi for two counts of 1st Degree Murder. Boyd is currently in the custody of the Washington County Sheriff's Office in Mississippi.
The Jackson County State's Attorney's Office has also charged Ludie Hicks, 49 of Carbondale with Obstructing Justice. Hicks is in the custody of the Henderson County, Kentucky Sheriff's Office.
The Carbondale Police Department continues to work with multiple agencies and departments in this investigation.