MARION, IL (WSIL) -- The Marion Police Department received a little help in obtaining some illegal narcotics.
The Marion Police Department Narcotics Unit went to some extra lengths in a recent drug incident at a home earlier this week.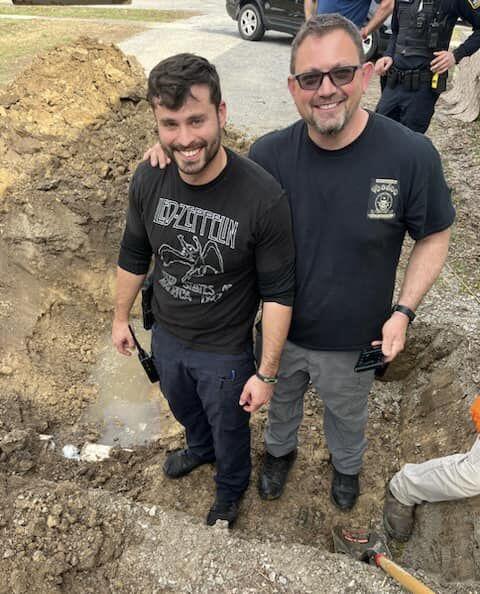 Officers called upon some help with retrieving some methamphetamine located in an underground pipe after it was flushed out of the home.
Some excavators were brought in and was used to dig out a large hole which uncovered the pipe where the drugs were located in a clear bag.
Photos on the Marion Police Department Facebook page shows the scene where they dug up the methamphetamine which was secured by police.