EVANSVILLE, IN (WSIL) -- An Evansville Police Officer was injured after being dragged by a suspect's vehicle.
On Monday, around 11:30 a.m., Officer Nathan Jones was flagged down by a man who wanted a ride. He told the officer he was just involved in a domestic dispute with a woman and he wanted to leave the area before she returned.
As Officer Jones was speaking to the man, the woman, later identified as 18-year-old Maeling Smith, pulled up in a gold Honda Accord and started yelling at the man.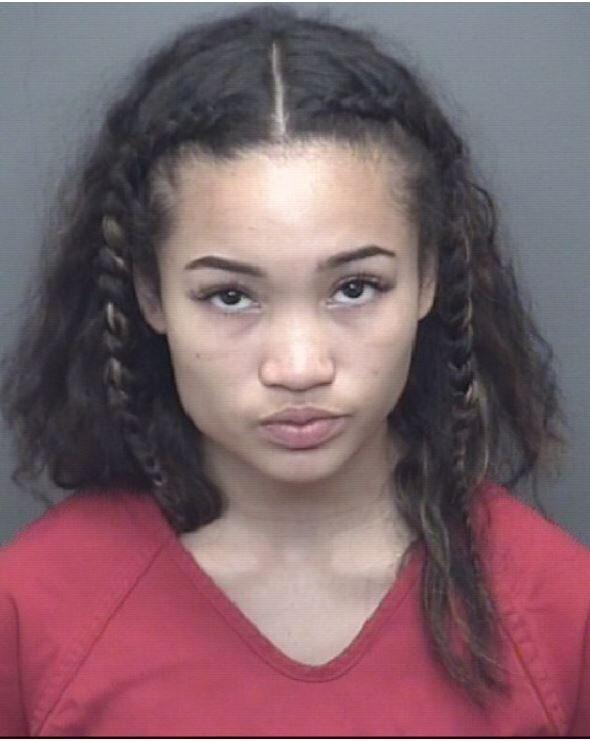 After being told to stay in her vehicle multiple times, she refused and continue yelling, causing the man to start yelling in return.
As the officer was attempting to place Smith in handcuffs, EPD says she retreated to her vehicle with the officer still holding onto her, at which point she put the car in reverse and accelerated.
EPD says the woman drove approximately one block before the officer was able to get free from the vehicle. Once he was able to get free, however, the car ran over the officer's right arm.
According to EPD, the officer was quickly transported to a local hospital with a possible broken arm.
Smith is now facing charges of Battery against a Public Safety Official and Resisting Law Enforcement. She is currently being held at the Vanderburgh County Jail.