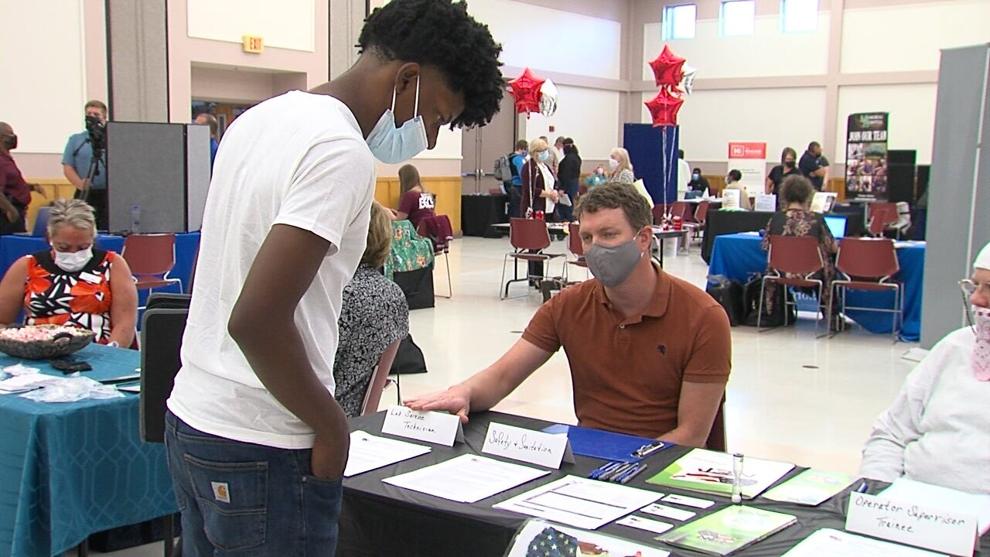 (WSIL)--Carbondale wants to close the gap between job seekers and companies that are hiring by hosting a job fair.
Venders and job seekers were excited after Wednesday's job fair, with venders saying they have seen more turnout at today's event than they have in months.
Over 80 people showed up to speak with employers, with 40 companies set up to meet with potential workers.
Event organizers say some companies were doing interviews on site, since there is such a demand for qualified workers.
Natural Enrichment Industries currently has very few workers, and like many employers in the area, want to get people hired as soon as possible.
"I know that we're hiring, and we would hire somebody tomorrow if we found the right person. We're at a skeleton crew right now and we're looking to increase production and add shifts, so we can't do that without laborers, and we're looking for quite a few people at this time," said Roy Buck, who works at Natural Enrichment Industries.
A gentleman who asked not to go on camera also tells News 3 he applied and was hired while at the event.
His first day of his new job is tomorrow.
The turn out at the event is hopeful, as national numbers show unemployment was below 6% for the first time since February 2020.