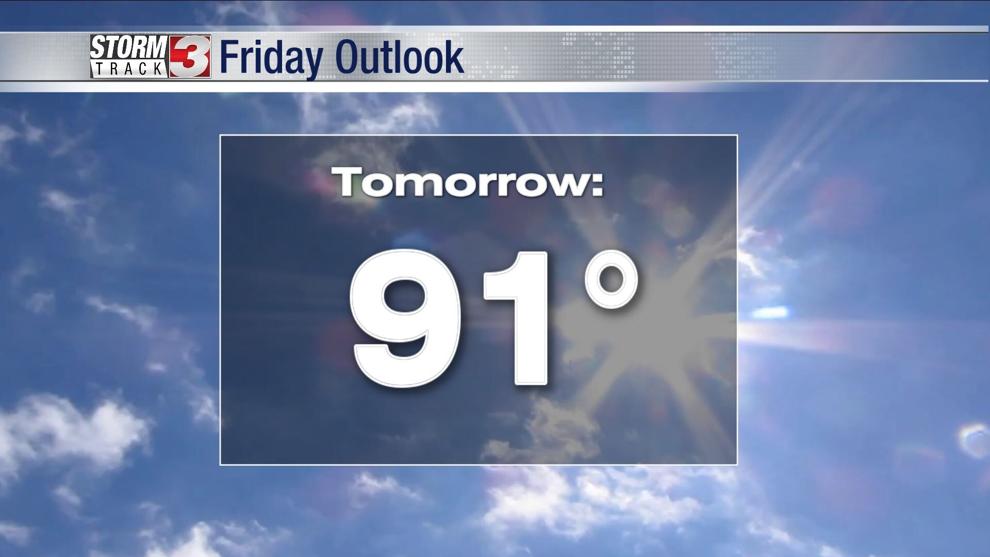 CARTERVILLE (WSIL) -- Another hot and sunny afternoon across the region as highs climb back into the 90s. Thanks to a surface high pressure, humidity levels will be slightly lower today and tomorrow. 
Tonight will be fairly calm with mostly clear skies and low temperatures in the 60s. Friday will be very similar to today. 
By Saturday the heat will crank back up. High temperatures will climb back into the mid to upper 90s, with heat indices in the triple digits. It'll be a great day for ice cream or hitting the pool.
A cold front will push through on Sunday, bringing a chance for scattered storms to the region, along and ahead of the frontal boundary. This front will be a bit more substantial, bringing us a nice cool down by the beginning of next week.