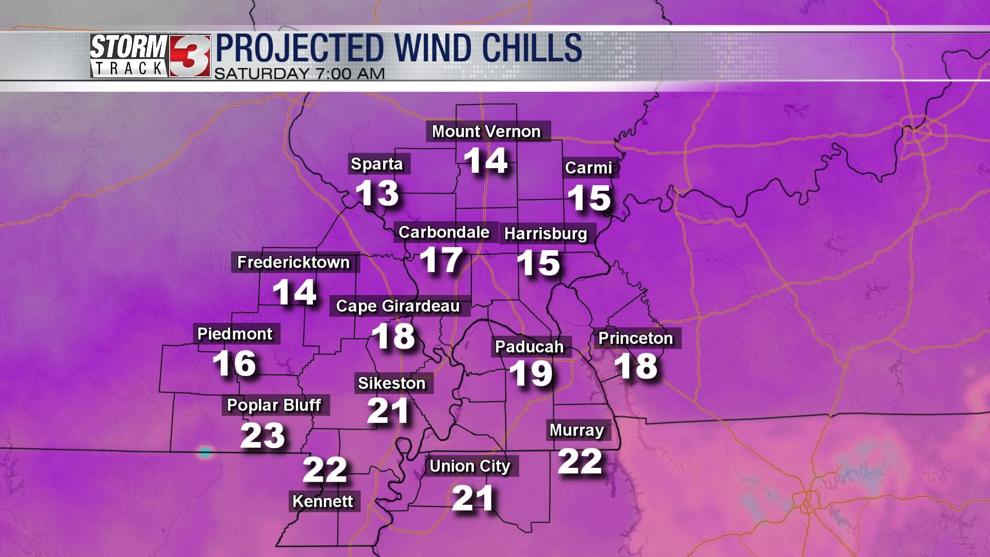 WSIL (Carterville) -- Despite Spring being 3 days away, we'll be waking up to temperatures this morning in the mid 20s and wind chills down in the mid teens thanks to a strong breeze. 
I wouldn't completely write off the weekend yet though. On the literal bright side, high pressure is our dominating weather feature bringing lots of sun today and tomorrow. Even with the extra help, highs today will have trouble climbing above 40 degrees.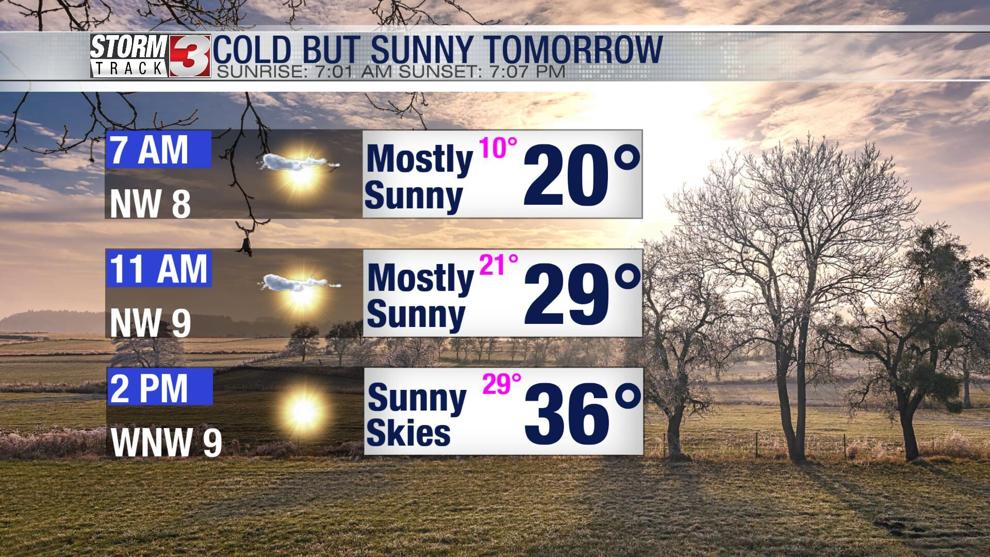 Tomorrow will be almost a 'cut and paste' of today. Morning lows will be in the lower 20s, afternoon highs barely reaching 40. The sunshine trend will continue through the start of the work week.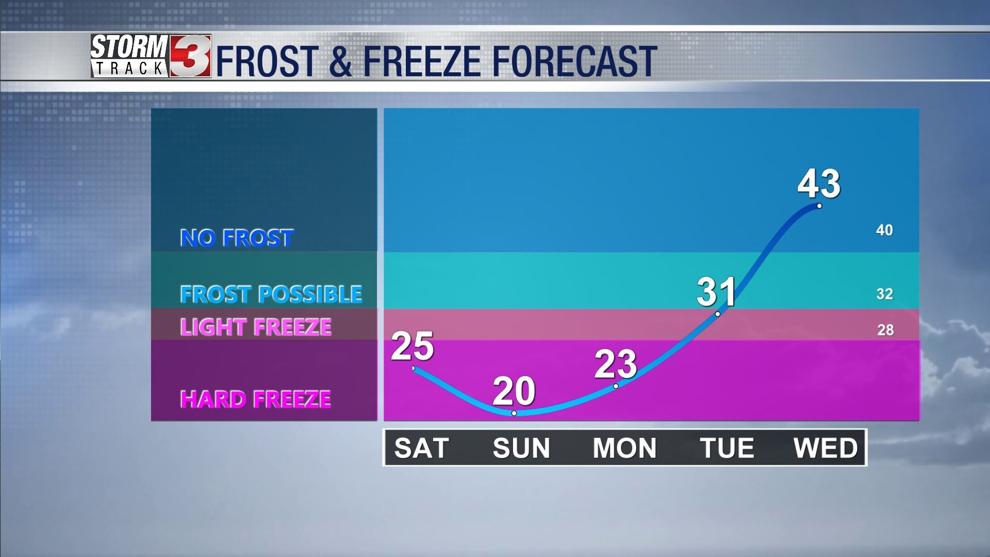 We're continuing to track a few chances for a hard freeze today through Monday. Make sure your plants are safe and outdoor hoses are disconnected. Once we get to midweek, warmer temperatures will be returning along with our next chance of rain.