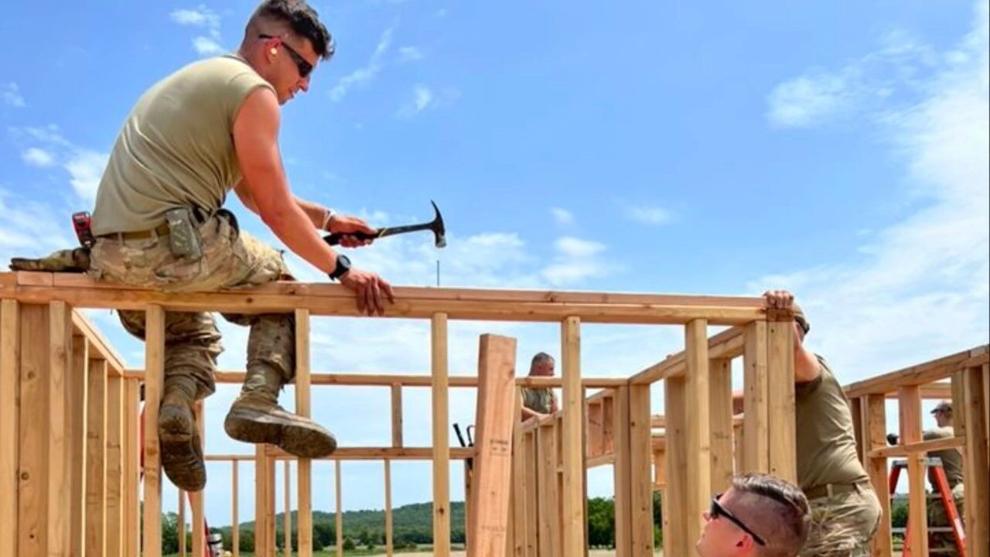 (WSIL) -- This week's Unsung Heroes are the men and women from the 126th Air Refueling Wing. They're in Oklahoma to build homes for homeless Cherokee Veterans.
The mission really starts with the people in the kitchen.
"I feel like it's an honor and I feel like the veterans don't get as much respect and help that are needed, that's why there's so many homeless ones, it shouldn't get that far."
It's why folks at the 126-force support squadron at Scott Air Force Base are up at 3:00 a.m. every day preparing breakfast, lunch and dinner for the men and women out there building houses for homeless veterans.
"Oh yeah, it always feels good helping veterans who have served our country before us and always pay our respect to them for it."
Six people from the 126-force support squadron at Scott Air Force Base are making over 150 meals a day supporting the civil engineering squadron that's building those houses.
"Usually, I don't wake up this early, but I'm really glad to help out CCE and their mission."
"I mean I'm Cherokee myself, so it's really close to home for me."
That's why for the next two weeks the 126 FSC will continue feeding the fight so that every veteran in Cherokee Nation will have a place to call home. Next week we take you from inside the kitchen to outside at the job site where the 126 civil engineering squadron is building
It you'd like to nominate someone for Unsung Hero, go to wsiltv.com/unsung.