Williamson County, IL (WSIL) -- A 10-year-old girl from Williamson County cut her after 7-years to help kids battling cancer.
Fifth-grader Danielle Griffith is sporting a new doo after cutting 14 inches off her hair. Right now, her hair is being prepared for another child through the "Wigs for Kids" foundation. Certified Cosmetic Therapist Jeffrey Paul founded the nonprofit organization in 1981.
Danielle said she first learned about the organization about a year ago from her mom, Belinda. That's when she decided to grow it longer for a big chop.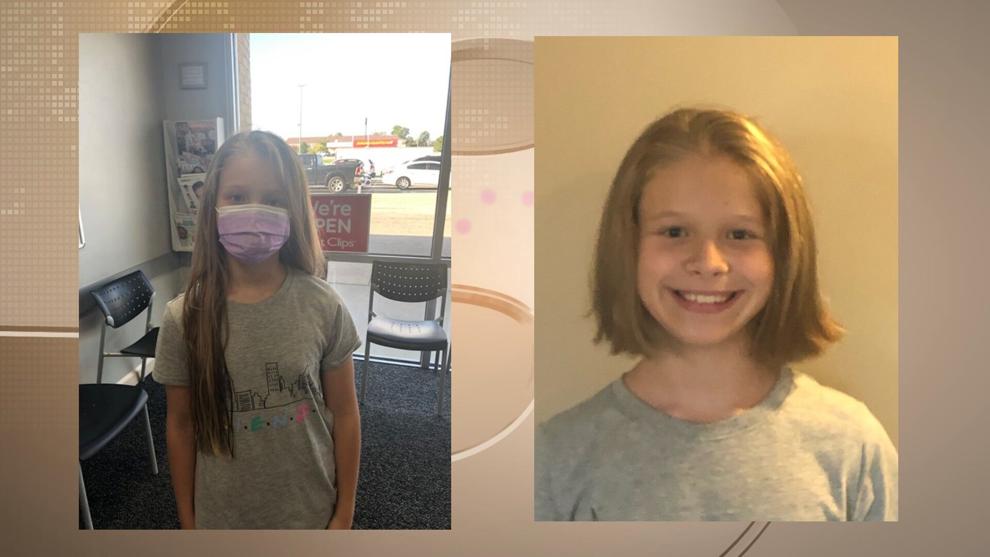 "Every time a kid with cancer looks in the mirror, they shouldn't be reminded that they have cancer and that is going through chemotherapy right now. So, I wanted to donate my hair because now, when they look in the mirror, they can realize that they're still normal," said Danielle.
On September 29, she went to Great Clips in Marion and chopped off her long locks. She said it wasn't hard to let go of her hair because she knew where her hair was going. She also has a message for the kids who are in the fight against cancer.
"Stay strong and be excited for the day that you get to not have cancer anymore! Be excited for that day! I hope that day is coming, and I know it's coming soon!"
She says she plans to grow her hair out again. She also wanted to give a special thanks to her mom for telling her about Wigs for Kids.