ELDORADO, IL (WSIL) -- For some, retirement is a time to relax and take it easy, but not for one former educator who's been helping her community since retirement.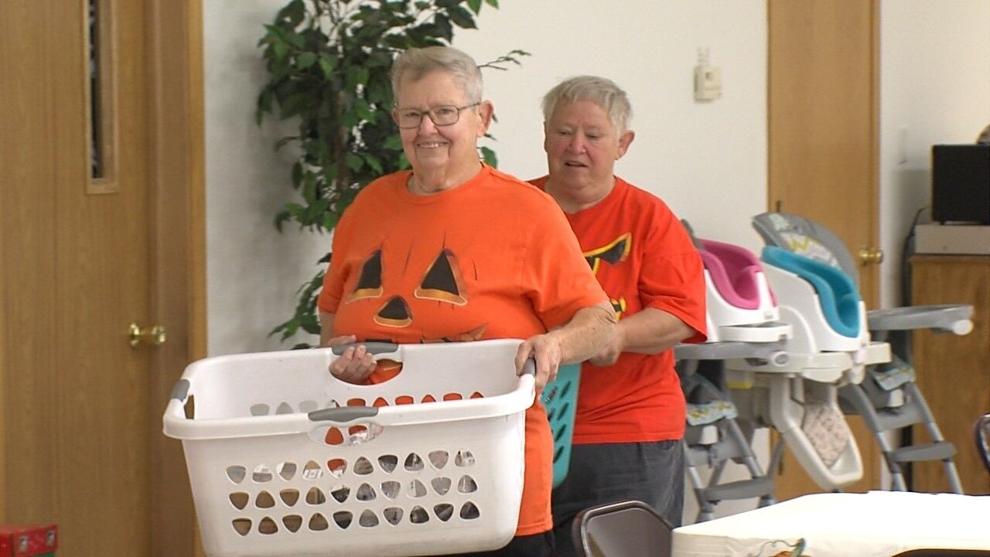 Colleen Alvey is a retired teacher and Harrisburg native who made it her mission to help her community where she can. Every Friday through Monday, Colleen goes to Big Johns in Eldorado to pick up leftover bread and dessert. Every Tuesday morning, she drops the food-off at First Baptist Church in Eldorado to help the volunteers who serve meals on Wednesdays and Thursdays.
Colleen also makes chicken and dumplings and other food for fundraisers at McKinley Avenue Baptist Church. She regularly helps seniors, youth, and ball teams, but she doesn't always work on projects alone. She incorporates her family. Younger sister Donna Shinnick said Colleen is someone she's always looked up to.
"If you want to assign something to her, she takes it and runs with it. She gets people to help her. She'll do it the best she can, which is always a super job," said Shinnick.
Colleen also participates in a lunch program for high schoolers every Wednesday at the Harrisburg church.
"I don't think that I'm a hero. I do what I can do and hope that it pleases somebody and helps somebody out," explained Colleen.
Colleen made hundreds of masks during the pandemic, and she checks in on elderly friends, family, and neighbors. Colleen and her family are big supporters of the American Cancer Society, holding regular fundraisers.
Colleen said her grandmother was a positive influence on her growing up, and she used to say to her, "if you did something nice for someone, that's another star on your crown when you got to heaven." Colleen has defiantly earned enough stars for a few crowns.