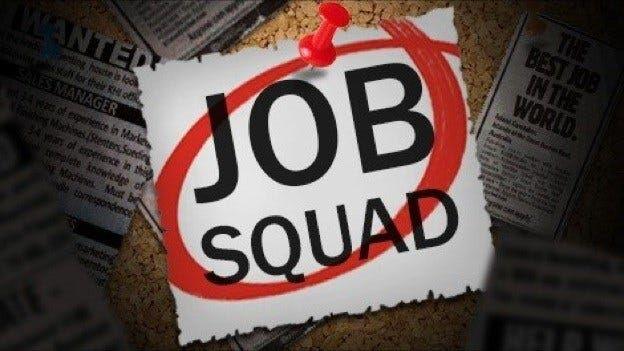 CARTERVILLE, IL (WSIL) -- If you are looking for some extra cash going into the holiday season, there are plenty of opportunities for extra work in this edition of Job Squad.
HireLevel in Marion has a variety of openings up for grabs. They include Warehouse Associates for Marion and Carbondale area, Cleaning Tech for Marion, Direct Service Providers for Marion and Murphysboro, Machine Operator for Marion, Material Handler in Marion and Mt. Vernon, Production Associate in Marion, and Production Worker in Marion. To learn more, call HireLevel at (618) 993-9675.
Priority Staffing Group is looking to fill a part-time Bookstore Clerk position in Saline County. The main responsibility will be to assist with the day-to-day operations of the bookstore and coffee bar in Harrisburg. An Associate's Degree, 1-year of retail experience, and supervisory experience are preferred. Applicants must know about computers and the internet. For more information, call (618) 969-8800.
PMR in Marion is looking for Automotive Techs, Tow Truck Drivers, and Front Office Staff. Interested applicants can apply in person at 900 East DeYoung Street in Marion. The Office is open Monday through Friday from 8 a.m. until 5 p.m. For more information, call (618) 998-9010.
Joyner Therapy Services is looking for a full-time Physical Therapist. To apply, send a resume to 2907 Williamson County Parkway in Marion or email jobs@joynertherapyservices.com.