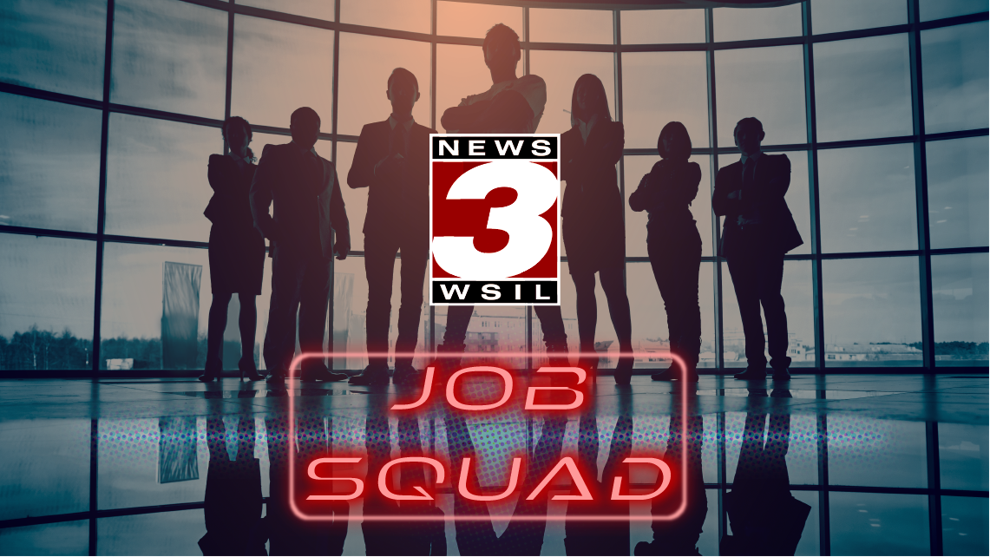 CARTERVILLE, IL (WSIL) -- This edition of Job Squad features opportunities at a local bank and serving at restaurant.
Westside Rehab and Care in West Frankfort has two part-time openings for activity aides and dietary staff. If interested, apply in person at 601 N. Columbia Street.
Banterra Bank has an opening for a Credit Remediation Manager in Marion, IL. The position requires a Bachelor's degree in accounting, finance, or related field with credit remediation experience. The second position is for a Customer Care Concierge in Eldorado, IL. The position requires a high school diploma or equivalent, with one year of experience in banking, customer service, or a related field. For more information, visit banterra.com.
Phillips Global in West Frankfort is Hiring Machinist, Welders, and mechanics. The company offerings competitive pay, a benefit package, 401k match, and uniforms. Apply in person at 2736 Ken Gray BLVD in West Frankfort , Il or call (618) 937-4645 or (304) 673-0080.
Bob Evans in Marion is holding open interviews Monday, May 16, from 1 p.m. to 4 p.m. The restaurant is looking for hosts, kitchen prep, grill cooks, dishwashers, and servers.