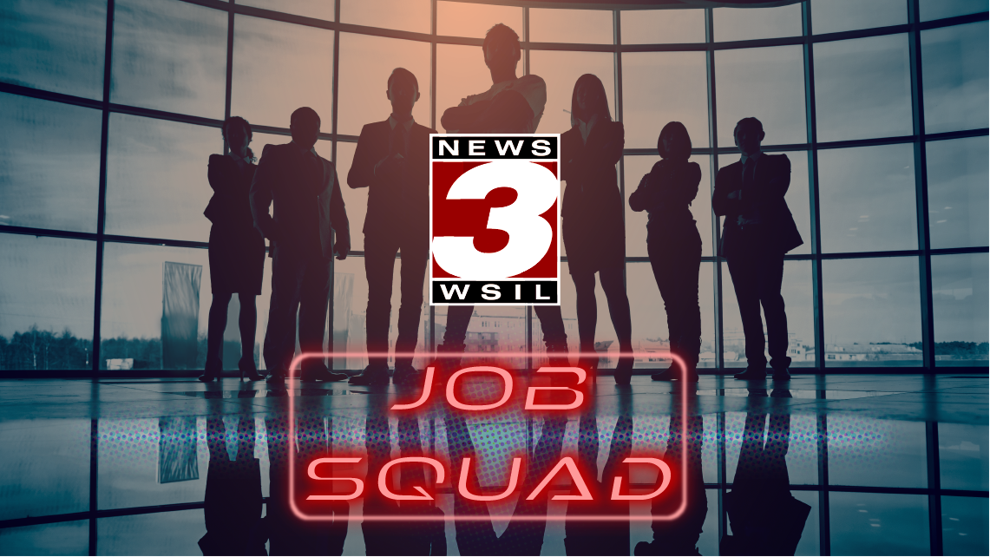 CARTERVILLE, IL (WSIL) -- This edition of Job Squad features opportunities as a mechanic, bus driver, and more. 
Robinson Transport Inc. is hiring School Bus Drivers for the Murphysboro/Carbondale area. Starting pay is $16-$18 an hour with a sign-on bonus. For more information, call (618) 490-2091 to set up an interview.
Wuebbels Repair & Sales/McLeansboro Auto & Ag is looking for a full-time Mechanic. The candidate must be reliable, experienced, and a responsible person who can diagnose and fix small engines and other equipment. The pay will be based on experience. The business is at 505 West Market Street in McLeansboro. Contact (618) 648-2227 for more information. You can apply in person online at Wuebbelsrepair.com.
Priority Staffing Group has a position for a Saline County educational institution seeking a full-time Secretary to the Director of Nursing and Allied Health. The shift is Monday-Friday, working from 8:00 a.m.-4:30 p.m. The secretary provides confidential, technical, and administrative support to the Director of Nursing and Allied Health. Requirements include an Associate's Degree or equivalent from a 2-year college or technical school and must be proficient in Microsoft Office Suite. Medical terminology courses relating to Allied Health are preferred. Contact Priority Staffing Group here. 
The Neighborhood Co-op in Carbondale has three open positions. The store is looking for a Baker, Office Manager/Personnel Administrator, Deli Counter Manager, and Graphic Designer.
Bakers are responsible for preparing high-quality fresh pastries and breads while providing exceptional customer service. Prior experience is a plus but not required. On-the-job training is provided. Applicant must be available for very early morning shifts, pay close attention to detail, and follow recipes accurately.
Office Manager/Personnel Administrators assist the General Manager in ensuring fiscal responsibility in Co-op operations. They provide up-to-date, accurate financial information. The position is full-time. 
The Deli Counter Manager is responsible for leading the deli team to meet goals for sales, margins, and labor expenses while modelling exceptional customer service. This position is full-time and upholds Co-op standards of building community and sharing the values of the Co-ops identity. Applicants should have prior food service management experience and strong leadership skills.
Graphic Designers prepare and produce graphic artwork for informational, educational, or promotional purposes for print, displays, exhibits, and website. Applicant must know Adobe Indesign. The position is part-time.
For more information and how to apply, click here.