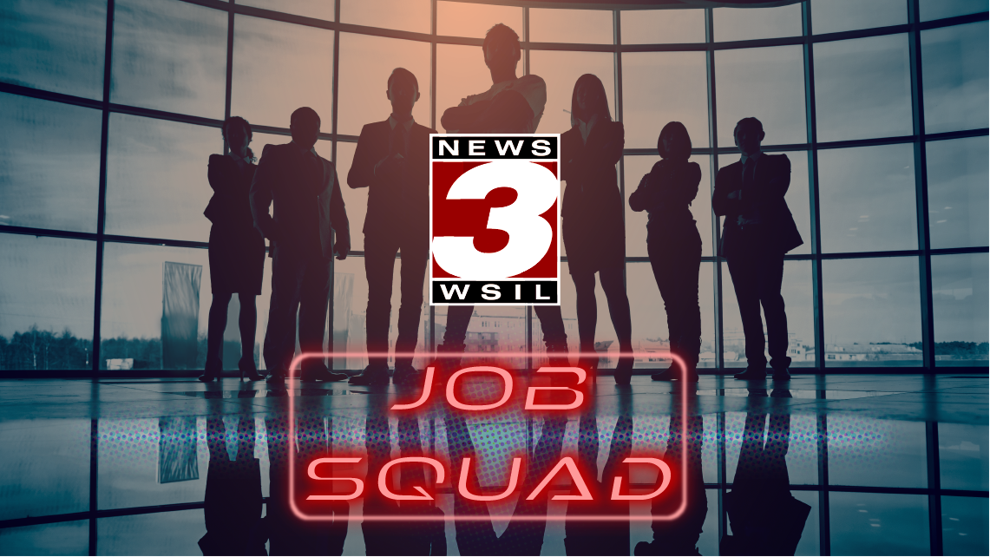 CARTERVILLE, IL (WSIL) -- This edition of Job Squad features a variety of professions, including broadband specialists, snow equipment operators, and a customer service representative.
Hicks Oils in Du Quoin is looking for a Customer Service Representative. The primary responsibilities include order entry, invoicing, obtaining freight quotes & setting up shipping, label printing, and answering phones. A successful applicant will have a high school diploma or GED, be a team player, and have basic computer skills. The salary is $13-$14/hr. To apply, click here.
Mediacom is now hiring Broadband Specialists. The company is offering a new pay rate, full-time benefits, 401k, bonus potential, company vehicle, tools provided, and growth opportunities. You can apply today by texting Mediacom at 92711 or click here to see what's available.
Cedarhurst Center for the Arts in Mt. Vernon is accepting applications for an additional part-time operations department team member. The responsibilities include outdoor project labor, indoor event set-up and teardown, and other maintenance projects. Business hours are Tuesday-Saturday 10:00 a.m. to 5:00 p.m. and Sunday 1-5 pm. Interested applicants can download the application here and take it in.
Family Lawn Care of Herrin is looking for Snow Equipment Operators for the upcoming season. Operators cover Carbondale, Herrin, Harrisburg, West Frankfort, and Marion. The times are "on call" when customers require snow or de-icing services. The duties are demanding and long hours when snow situations occur. Leaders are looking for operators for Tractors, Bobcats, Backhoes or Plow Trucks. Applicants must have equipment operator experience and be available at all hours. The salary is $25-$35/hr, dependent upon qualifications. The company also needs Sidewalk Clearing Workers ($20-$25/hour) to use shovels, snow blowers, etc., to clear walkways, mainly at commercial locations. A valid Illinois driver's license is required, and good work ethic is a must for both positions. For more information, call (618) 942-3171 during office hours, or visit the office at 112 Forest Park Drive, Herrin, Illinois, between 9:00 a.m. and 3:00 p.m., Monday-Friday.