CARTERVILLE, IL (WSIL) -- Dozens of businesses are hiring across the region, and there are few listed in this edition of Job Squad.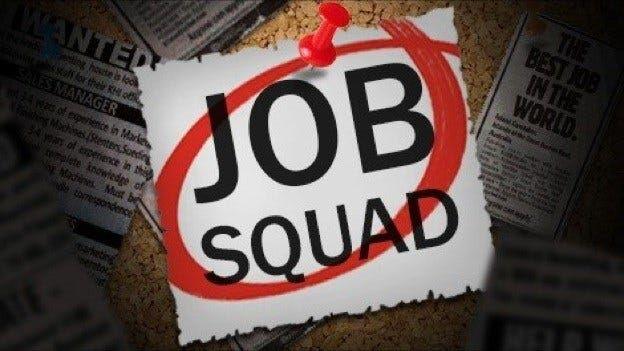 Riley's Smokehouse in Marion is looking to add to the kitchen staff to help with simple daily tasks include cleaning, food preparation, plating, and more. Candidates will work alongside experienced staff. Hours are flexible and, full and part-time positions are open. Benefits include one week paid vacation after one year and uniform supplied.
Rocking SY, Inc is hiring part-time cleaning staff for cabins and houses on Shawnee Hills Wine Trail. They will need to be cleaned after guests checkout to be ready for the next set of guests. Hours and scheduling will vary but around 5 to 10 hours per week. Starting pay is $11 an hour. That can increase with performance and reliability. To apply, call (618) 833-0576. You can apply online here.
Illinois Central School Bus is still in need of school bus drivers immediately. There are new driver incentives, but they are for a limited time only. Pay ranges from $15.00 to $18.50 an hour. There is a $500 bonus for those with no experience and $1,000 for those who have their school bus permit. A high school diploma or GED is required, and you must be 21-years-old to drive a school bus. The company will train. You can apply online at driveayellowbus.com or northamericacentral.com. For questions, call (618) 993-9170.