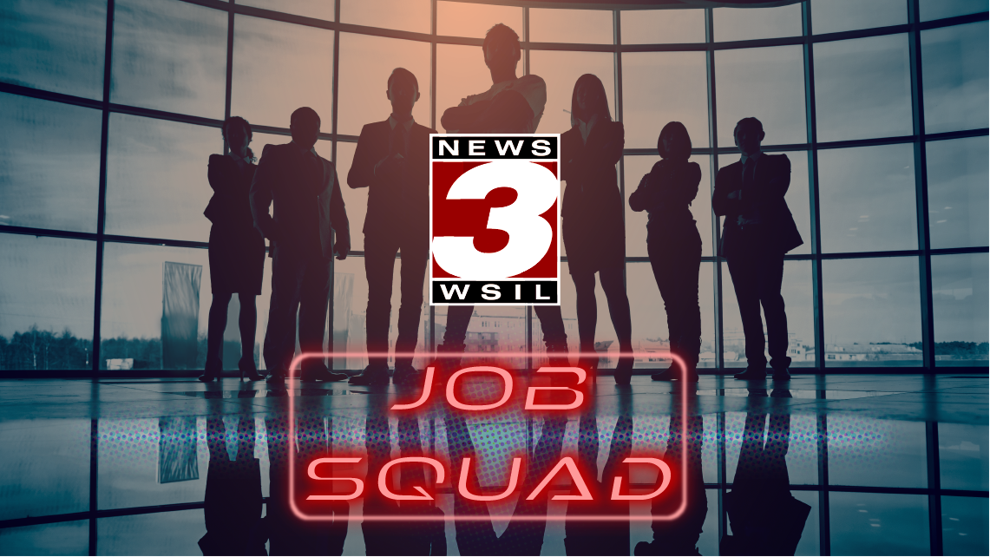 CARTERVILLE, IL (WSIL) -- This edition of Job Squad features an exciting tour guide position, a walk-in hiring event, and more.
Shawnee Bluffs Canopy Tours are hiring new guides for the upcoming zip lining season. They offer the most exciting job in the area, plus a beginning wage of $13 per hour and great tips. If you are in good physical shape and enjoy being outdoors in a gorgeous setting, this might be for you. You must be available for a full week of paid training beginning March 13th.
If you're interested, call 618-995-2222.
Schwan's Home Delivery is hosting an interview day on Wednesday, March 1st. They are hiring route sales representatives making $140/Day + Commission ($47k-$52k annually).
Benefits include medical, dental, vision, 401k, paid vacation, holidays, paid training, and discounts on company products.
Walk in on Wednesday March 1st between 10am and 7p at 10812 Mark Twain Road in West Frankfort.
Be a part of something great! Learn more and apply at schwans.com/jobs.
Joyner Therapy Services is now hiring for multiple positions and locations!
PT Home Health – All Locations
PTA – Carmi Clinic/Home Health
PTA – Harrisburg Clinic/Home Health
SLP – Home Health- Harrisburg Area
There are full-time, part-time, and PRN options for all nursing positions.
Included (for FULL-TIME positions): Sign-on bonus, 401k, health insurance, paid time off.
The Williamson County Highway Department is accepting applications for a head mechanic position. This position will report to the County Engineer. Preferred candidates should have a CDL driver's license and at least 5 years mechanic experience pertaining to heavy equipment, diesel engine, and/or automotive repair and service, an automotive related college degree or 60 hours of coursework associated with heavy equipment, diesel, and automotive repair and/or certifications from Automotive Service Excellence(ASE).
Beginning salary will be $30.40 per hour with benefits. If you work well with others, have a positive attitude, and would like to be considered please submit your resume, college transcripts and/or certifications, and completed application to the Williamson County Highway Department office at 1817 North Court Street in Marion, Illinois by c.o.b. March 10, 2023.