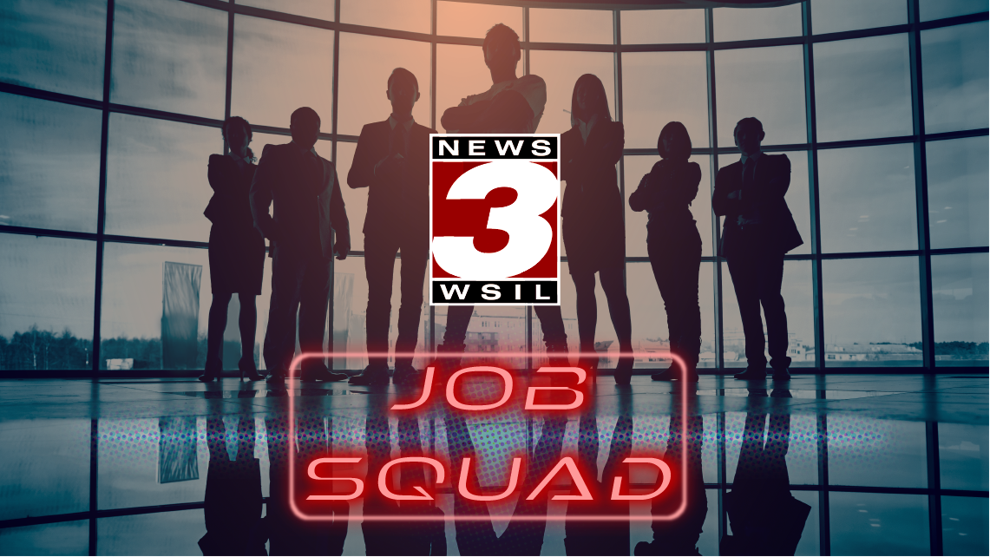 CARTERVILLE, IL (WSIL) -- This edition of Job Squad features openings in manufacturing, education, and medicine.
Timberline Live Pet Foods is still looking for new employees in Packaging, Shipping, and Cricket Production. Come join America's largest feeder insect farm located south of Marion!
For more information about the openings, benefits, requirements, etc. click here!
Priority Staffing Group is hiring for Aisin Manufacturing and Aisin Electronics. 1st, 2nd and 3rd shifts are available. $15.50-$16.50 starting pay. Weekly pay, no fees! If interested, call 618-969-8800 or apply online www.prioritystaffinggroup.com
Sesser-Valier Community Unit School is hiring for a High School Mathematics Teacher as well as a High School Foreign Language Teacher (Spanish).
Candidates for these positions should possess the necessary credentials for the positions in accordance with state licensure requirements. These positions will be open until filled. Applications for these positions should be submitted as soon as possible. Please submit a district application form, formal letter of application, current resume, copies of transcripts, copies of Professional Educator Licenses, and three current reference letters to :
Natalie Page, Principal
Sesser-Valier High School
4626 State Highway 154
Sesser, IL 62884
The Voyage Senior Living is currently hiring for CNAs and janitors.
CNA shifts are from 3pm-11pm at $16.00-$16.50 per hour.
Janitorial Dayshift is 16 hours per week at $15.00 per hour.
Email resumes to katiew@voyageseniorliving.com.