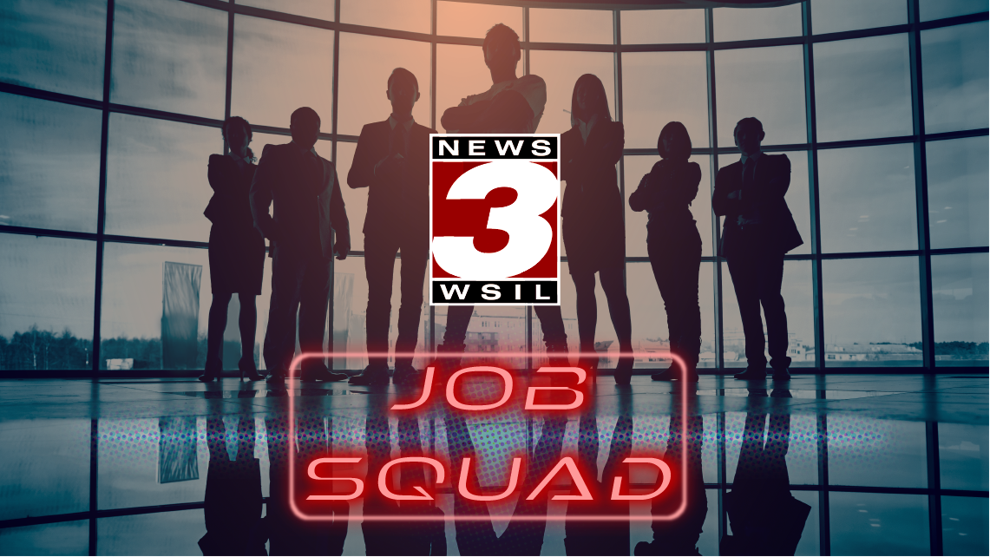 CARTERVILLE, IL (WSIL) -- This edition of Job Squad features several openings in Marion, and a hiring event including a brand new business coming to Southern Illinois.
Priority Staffing Group is hiring caregiver positions for several local agencies. Positions include DSW, DSP, CNA, cooks and housekeepers. Location of positions are in Marion, Herrin, Benton and Anna. Part time and full time shifts available. Starting pay ranges from $13.50-$16/hr depending on experience.
A hiring event is being held tomorrow, February 18th at 618 Tap House in Marion. They are looking to hire bartenders, line cooks, prep cooks, dishwashers, servers and more at not just 618 Tap House, but also at the Cross-Eyed Bear, complete bar/restaurant experience coming soon to the Lake of Egypt. If you are looking for a fun and fast-paced environment with amazing earning potential AND benefits, then stop in and interview! 9am-noon located at 2703 17th Street in Marion. If you can't make the hiring event but are interested in applying, email your resume to 618taphouse@gmail.com.
McKinney's Western Store has open positions for all departments in the store!
They are looking for:
Highly motivated individuals who are able to multitask. Horse/agriculture knowledge is preferred but not required. Must be 18 years or older. Friday and Saturday shifts are mandatory. They are currently hiring for full and part-time. Apply in store at 802 Halfway Road in Marion.
The Roofing Guys is hiring Gutter Installers. Experience is a plus. Must have a driver's license and work well with others. Call today at 618-NEW-ROOF for more details.