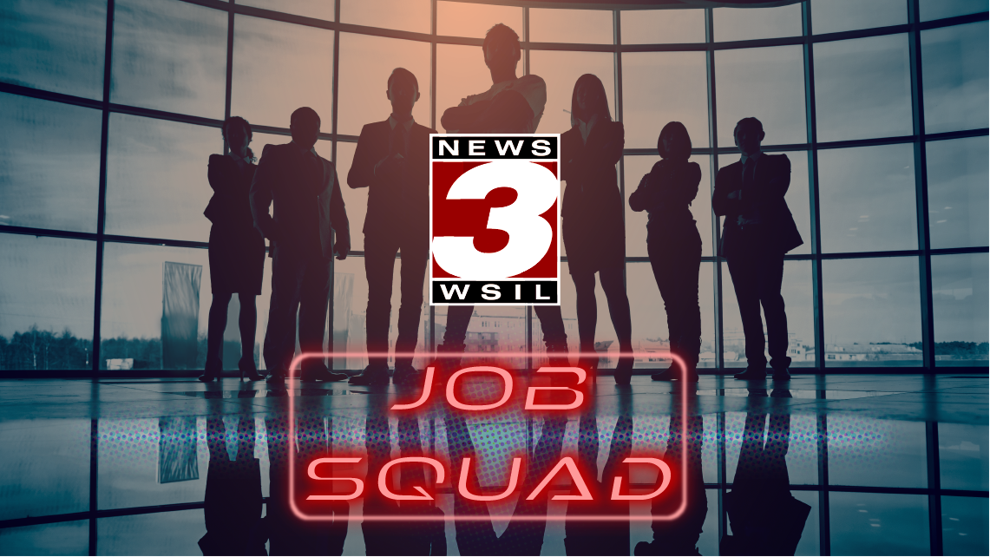 CARTERVILLE, IL (WSIL) -- This edition of Job Squad features employers looking for spring retreat staff, manufacturing staff, managers, and an upcoming hiring event. 
Camp Manitowa at Rend Lake is hiring spring retreat staff. Roles and responsibilities include outdoor recreation and education activities, team building, sports, high ropes course facilitation, and food service. Mid March through May.
Contact Dan Grabel for details by calling 314-348-6412 or email dan@campmanitowa.com.
Priority Staffing has MULTIPLE positions open at Aisin Manufacturing! $15.50- $16.50 starting pay! All shifts are available! Must be able to work a 12-hour shift and overtime when needed, able to work as a team and pay close attention to detail.
Excellent benefit package available once hired on with the company. Insurance and weekly pay available during temporary employment period.
HireLevel is holding a hiring event on January 5th at the Marion office to place Direct Support Professionals. If you're looking to make a difference in the lives of people in your community, come see us. Can't wait to apply? Send your application to www.hirelevel.com/apply.
Hiring Event will be located at 3911 West Ernestine Dr in Marion.
Thursday, January 5th from 9am-4pm.
The Humane Society of Southern Illinois in Murphysboro is currently hiring for Manager and Assistant Manager. Come make a difference in hundreds of furry lives with HSSI!
For more information and how to apply, visit this link. Must apply by December 31st.