UPDATED: September 14, 2021 1:15 p.m.
(WSIL) -- The ICU bed availability data is constantly in motion. According to the Region Five Hospital Coordinating Center, three ICU beds opened up at Carle Richland Memorial Hospital on Tuesday.
Official data updates from IDPH are not yet available.
ORIGINAL STORY
(WSIL) -- If you live or work in Illinois' COVID-19 Region 5 and you need an ICU bed, you probably won't find one.
According to data on the Illinois Department of Public Health website, as of Monday, Region 5 has zero available, staffed ICU beds.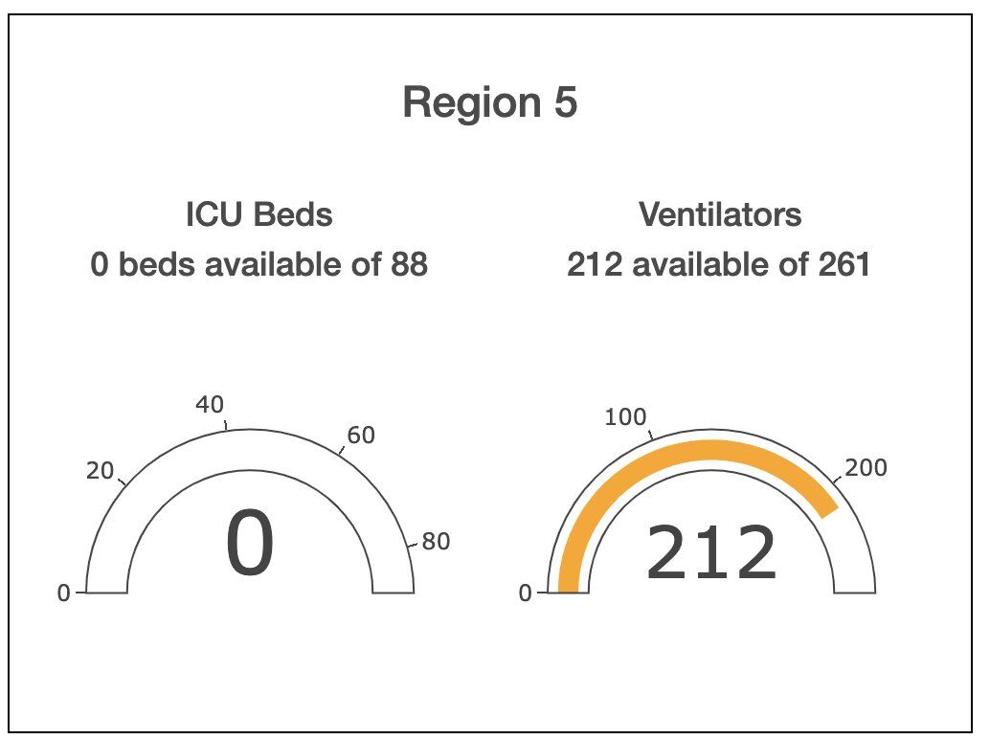 Back on September 3, IDPH reported that Region 5 had only 5 percent of ICU beds available.
Other statistics show Region 5 is only using 19 percent of it's available ventilators, with 212 of the 261 not in use. The IDPH reports as of September 13, 161 people are in the hospital with COVID-19.
The number of people testing positive for COVID-19 in Region 5 has remained steady. The regions current positivity rate sits at 10.3 percent.
Coronavirus Resources